New: Save Categories
You can now save your categories on all listing pages (video listing, channel listing etc.) so you don't have to re-select them every time you login.
Simply select the categories you want and click "Save", that's it!
Next time you login, the categories will already be selected, saving you time so you can start watching videos right away!
To clear your saved categories, just click "Clear".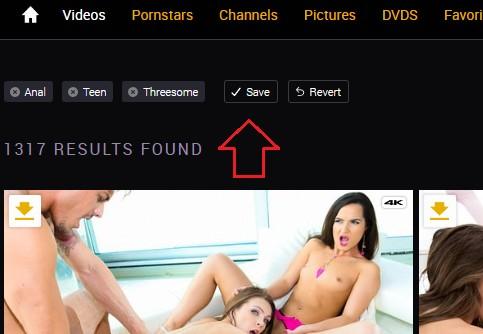 Updated: Streaming Quality
The streaming quality option has moved from under the scene player to inside the video progress bar. Click on the small wheel beside the full screen button to change the streaming quality.
Since the button is now inside the progress bar, you can change the streaming quality while the video is in full screen mode.